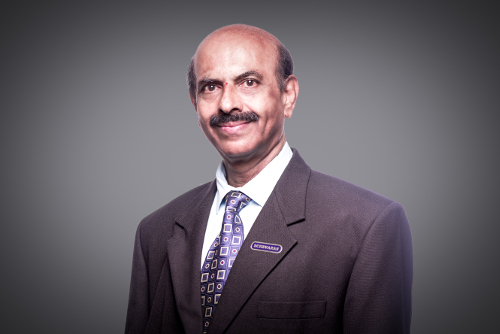 Dr. T.N. Bhavanishankar
Director of Schevaran Innovation Centre. He heads a team of researchers and scientists, spearheading product development for Schevaran's cleaning and hygiene products.
A microbiologist and veteran in product development, Bhavanishankar joined Schevaran in 2014. Prior to joining our team, he headed the Bacardi manufacturing facility as General Manager and Alternate director for 14 years. He also lead the Quality efforts at Gemini Distilleries for 10 years, in his roles as the Head of Quality Control, and General Manager – Technical. He has worked at the Central Food Technological Research Institute,Mysore for 10 years, and spent 2 years working at the International Crop Research Institute for Semi-Arid Tropics, Hyderabad
He has published over 25 research papers in reputed journals, and is a Member of Academic Council and Board of Studies in Biotechnology at Sri Jayachamarajendra Technological University, Mysore.
Dr. Bhavanishankar has been awarded with Karnataka Vigyana Parishad Award for the book written in Kannada on "Nithya Jeevanadalli Sookshmajeevigala Paathra – Ondu Olanota". He has also written a chapter in the book "Environmental Security – Human and Animal Health" on "Technologies for Distillery Effluent Treatment"