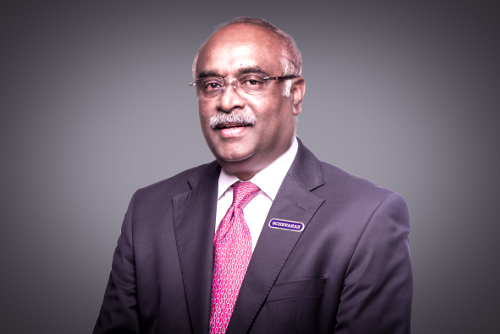 Sam Cherian
Sam Cherian founded Schevaran Laboratories in 1988 with a vision to build the first Indian company producing high quality cleaning and maintenance chemicals for the Indian market. He recognized very early that to produce best-in-class products, Schevaran would need a strong Research and development team. He established the Schevaran Innovation Centre (SIC) with an advisory team of eminent scientists.
Prior to founding Schevaran, Sam worked for large corporations in Europe and the United states, in the cleaning chemicals industry. He has a Masters in Economics from the University of Kerala, and an MBA from Schiller Heidelberg, Germany.
He has received several business awards and recognition for his efforts in running the company. In 2017, he received the "Skoch Achievers Award", and he has also received the "India SME 100", and "India's Small Giants" awards. He CNBC 2018 as a lead taker.