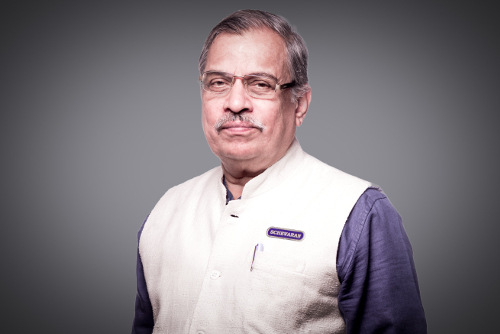 Dr. K.N. Gurudutt
Dr. Gurudutt has been instrumental in setting up the research centre at Schevaran. With 13 patents, and over 30 years of experience in Food Chemistry, Dr. Gurudutt is a key contributor at SIC. He was previously the Acting Director at CFTRI.
A PhD in Organic Chemistry, he has published over 50 research papers in peer-reviewed journals. His research interests include natural products chemistry, organic synthesis and process development for food additives and fine chemicals.
He headed the Food Safety and Analytical Quality Control Laboratory (2004-09). During this period, he also served as a member of CCFS of DGHS, MoH & FW.
He was also the coordinator of countrywide training programs for all stakeholders in the food regulation and business, under the WHO's capacity building project on food safety and drug control.
He served as a member of the Scientific Panel on Food Additives of FSSAI during the period 2009-16, and is currently a member of the Scientific Committee of FSSAI.