About Academy for Workplace Excellence
The Academy for Workplace Excellence is a collaborative partnership between four stalwarts of the Facility Management and Education Industries from across the globe - Schevaran Laboratories, Cleanfix Switzerland, Filmop Italy, and Ramiah University of Applied Sciences.
Schevaran Laboratories is a leading manufacturer of cleaning chemicals in India, with over 200 enterprise customers including several Fortune 500 companies.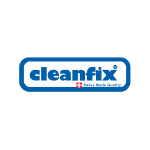 Cleanfix is a leader in cleaning products, such as cleaning machines, automated cleaning robots, and cleaning accessories.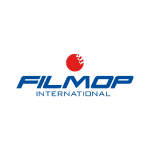 Filmop is a dominant player in the cleaning equipment and accessories industry. With over 40 years in the business, Filmop exports products to over 80 countries worldwide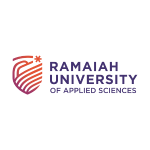 A part of the Ramaiah Group, RUAS blends several decades of academic and didactic expertise, with the latest in technology and top of the range facilities to deliver a wholesome learning experience to their students.
Vision
To create a transformative educational experience for students and working professionals focused on deep disciplinary knowledge, problem solving, leadership, communication, and interpersonal skills.
Mission
To research, design, and facilitate the most relevant and contemporary academic programs for the comprehensive education in achieving quality learning outcomes by students who are seeking a career in Facility Management. Partner with employers and plan programs for FM professionals to stay competitive by upgrading their knowledge as per evolving Industry standards.
Message From The Chairman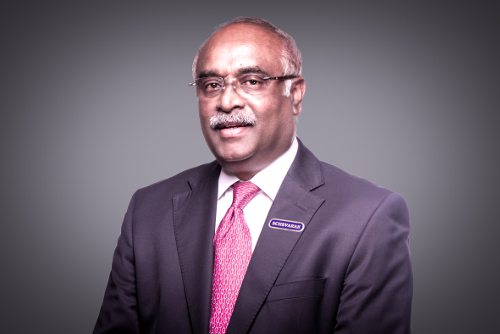 MD – Schevaran Laboratories
During the course of the last 32 years, Schevaran has evolved as an expert in solutions for the facility management industry. We have continually augmented our product range through the top-notch R&D facilities at the Schevaran Innovation Centre. The organisation has also delved into and delivered incredible results in segments like cleaning machines, tools, and accessories through strategic partnerships with Cleanfix and Filmop. Through our endeavors over the past three decades, we identified a gap in finding qualified professionals who can lead and succeed in this industry.
While the demand has been accelerating rapidly in the FM industry, no academic program focuses on honing the skills of facility management professionals. The surge in demand does not come as a surprise considering that facility management covers almost all the business aspects, including playing a critical role in strategic planning that helps a company achieve its business objectives. Mega sectors like manufacturing, hospitality, retail, aerospace, hospitals, and even corporate workspaces have to rely on facility management to control and coordinate the strategic and operational management of one's facilities. In order to gauge a fair idea, just the city of Bangalore owns 150 million square feet of facilities. A healthy and safe place to work is an employee's top priority and this industry is vital for ensuring wellness in the workplace.
"The Academy of Workplace Excellence, is the result of Schevaran's longstanding business partnership with Cleanfix, and Filmop. Together with the distinguished faculty and administration at RUAS, the academy will act as a vehicle to drive innovation and professional excellence through knowledge exchange. The academy will nurture young professionals to become tomorrow's leaders in the Facility Management industry. Together, we are extremely well positioned to succeed at our endeavour to enable highly skilled professionals for Facility Management by imparting cutting-edge industry knowledge."